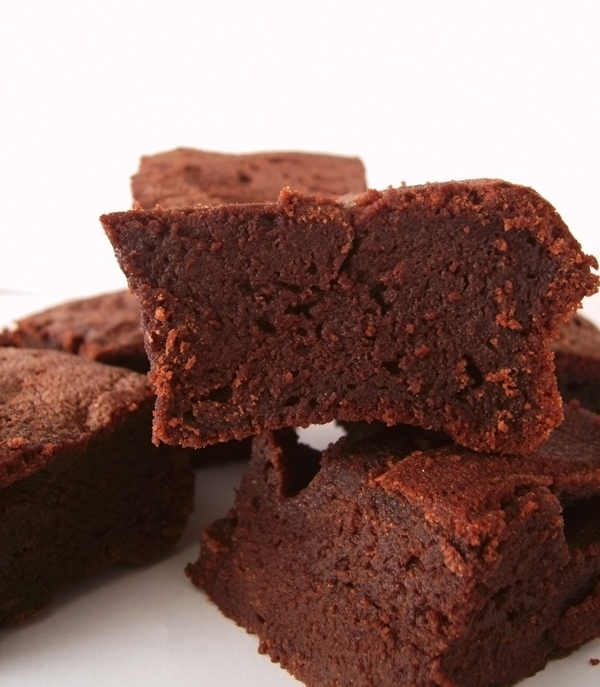 These brownies are full of nutrition and vitality; with not a gluten molecule in sight, they guarantee to give you a pre-workout pick-me-up without the sluggishness or stodge. What's more, they are vegan-friendly; eggs are not needed, unless you want a dose of protein in your brownies. Further, if you want to supplement these with an added protein source, feel free to use a protein powder of your choice as part of the 'flour' base of the brownies. As this was an impromptu bake session to quell my cravings, no fancy fillings were used; however, I highly urge you to experiment and find things that you find delicious and healthy! Nuts and coconut and berries, for me, come to mind nicely.
Ingredients:
2-3 large sweet potatoes,
2-3 tablespoons coconut flour,
2-3 scoops protein powder (your choice and optional – adding this makes it a great post workout treat!),
1 teaspoon baking powder,
1-2 tablespoons stevia,
1/3 cup coconut oil,
3-4 tablespoons raw cacao powder,
1-2 tablespoons flaxseeds, soaked.
Method:
Preheat the oven to 180 degrees Celsius.
Firstly, boil the sweet potatoes until soft, then sieve them and peel the skin. Proceed to mash until soft and there are no solid lumps in the mixture. Add dry ingredients and any filling you fancy at this point. Proceed to mix in coconut oil and seeds in; the seeds are a fabulous alternative to starchy thickeners, especially for those of you sensitive to xantham or guar gum. Combine ingredients unil the mixture is thick and gloopy; this isn't like a pancake or cupcake recipe (though can certainly be adjusted to it!), so ensure it is fudgey and viscous for that delicious brownie taste!
Pour onto a lined baking tray and press down with a spoon or spatula to ensure the mixture is compact and squidgy. That's real brownie lovin' right there.
Bake for 20-25 minutes. When you remove them they should feel fairly soft to the touch and fairly gooey – it is important to wait for them to cool so they don't crumble when you transfer them onto your plate (or into your stomach, whichever works.)
Enjoy with whatever topping you fancy, be it nut butters, a dollop of coconut yoghurt or (my favourite!) mixed in with chia seeds for a gloopy toffee-like pudding!


Macronutrients Per Brownie: (Makes 9 Brownies)
Calories: 152
Protein: 15g
Carbs: 22g
Fats: 7g