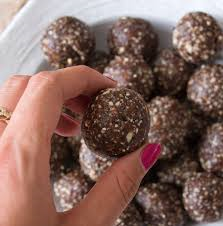 Date, Cashew & Chocolate Protein Balls
If you love a sweet treat every now and then (as I do), have a go at making your own high protein energy balls, great for on the go, or if you just need something sweet after your evening meal, guilt free! Just make sure you don't scoff them all in one go, will-power will be needed.
12 balls / calories per ball = 104 cals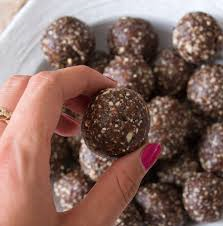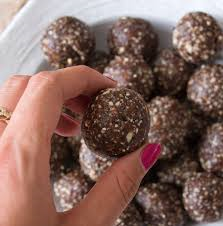 Ingredients:
•50g Pitted dates
•50g Cashews
•150g Chocolate protein
•1 Tbsp. Oats
•1 Tbsp. Flaxseeds
•20g Desiccated coconut for rolling
•20g Chia seeds for rolling
•Water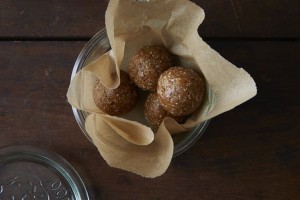 How to prepare:
1.In a small food processor blend the cashews, dates, oats and flaxseeds into what will resemble a crumble.
2.Transfer into a large mixing bowl, add the protein powder and slowly add just drips of water, a few at a time, mixing as you go to get a gooey yet firm mixture. If you add too much water and the mixture becomes loose and sticky, just add more protein until you get the right consistency.
3.Using your hands (TIP: wet, cold hands) roll the mixture into small bite sized balls. You can get around x12 balls out of this quantity.
4.Roll the balls in desiccated coconut, chia seeds, or a mixture of both.
5.Pop in the fridge to firm up, and enjoy as a sweet treat, or an on the go protein hit.