Rumer Morley Personal Training
Whether you require 1-1 personal training or online coaching for weight loss, strength training to reach the highest level in professional sports performance, rehabilitation or a life-changing body transformation, Rumer Morley Personal Training will take you on a fitness journey that is tailor-made for you and your goals. On the route to optimum health and improved physical conditioning, bespoke plans will be put in place to ensure achieve your goals with your lifestyle in mind and effectively utilising proven methods.
Rumer currently operates 1-1 Personal Training out of Lifestyle Fitness in Burnley and coaches online clients both in the UK and overseas. She has maintained a 100% success rate in achieving client objectives and often finds that clients continue to use personal training services and seek advice even after achieving their initial goals – this is undoubtedly because Rumer firmly believes that the changes made are for life. Passionate about client satisfaction and helping others, this is a record she is very proud of and keen to uphold. Through her experience she has tailored fitness and nutritional plans for every client and is delighted by every life that has been changed for the better.
RMPT believes it isn't just about training and nutrition but about education. You will be armed with all the knowledge you need to make a permanent life change, ensuring you reach your goals with the tools you need to maintain them.
Working with RMPT you can expect a strong work ethic, with constantly progressing ideas that bring you the latest modern fitness industry research, and ultimately a trainer who brings you RESULTS. Rumer strives to build a training environment that inspires every single client and is committed to helping clients to achieve excellent fitness levels and be in the best shape of their lives. Embarking on your own personal fitness journey, you will have a partner that is committed to you, will motivate you, guide you every step of the way and drive you to be the best you can be.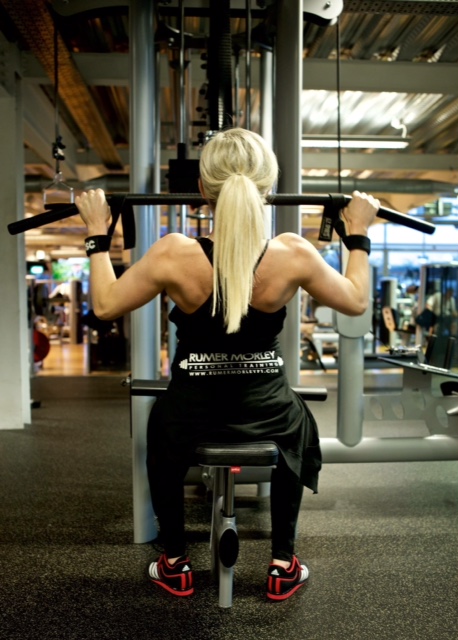 Rumer uses proven methods, delivering high quality results. Whether you're looking for fat loss, strength training, sport specific performance or simply some nutritional advice – all solutions will be tailor-made for you. Rumer continuously researches and studies to ensure that she can stay at the fore front of the industry.
The most important thing that is asked from everyone she works with is that they commit themselves to their journey. That commitment will ensure that the results far exceed your expectations.
So, what should you expect? Firstly, Rumer will listen to you and get a clear understanding of your needs, your aspirations and your current lifestyle. This is important and will help to shape your own personal approach. This consultative approach will be continuous and can be regularly refined and reviewed.
This overview will hopefully give you an understanding into the passion and vision that defines Rumer Morley Personal Training. If you have any questions or are unsure whether this is right for you, please contact Rumer directly. An exciting journey starts now, what are you waiting for?
Sign up for the 28 day challenge